New Year, Wilde Birthdays!
Happy New Year everyone!! There's no better way to start out 2017 than by talking about a few of our favorite things over at The Farmhouse! We have a ton of surprises and new ideas to share with you all and January is no exception!
What has candles, and sprinkles, and frosting, and wishes??? BIRTHDAYS!! We are firm believers that birthdays should be celebrated an entire month! Think of how much cake and cocktails would be included?! Not that we feel you have to have a birthday for cake and cocktails....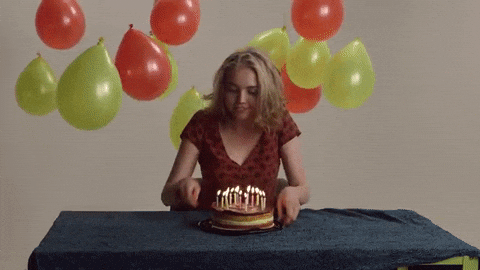 Back to the Farmhouse... Revel Wilde would like to help you celebrate your birthday by offering 25% off your entire purchase during your birthday month! (This excludes Yeti, Jon Hart, & Special Orders, and only valid on your 1st purchase during the month) It's simple; sign up for our store email, fill out our info card in the store, & start shopping!
We have everything you need to have the perfect birthday bundle from cheeky notepads, coffee mugs, candles, an abundance of home décor, Jon Hart, and so much more. Stop by the Farmhouse today and start shopping to kick the new year off right!
Here's one of our favorite cocktail recipes for you to celebrate your special day with! Cheers!
However you spend your birthday, always remember to
visit the Farmhouse and treat yo'self!